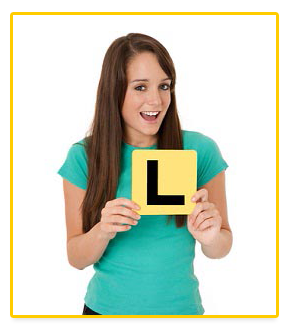 With Northside Driver Training School as your support system, you can master all the skills needed to pass your driving test.
About the Practical Driving Test
First you will have passed a road rules test to get your Learner plates. You will need to drive with the L plates on every time you drive a car until you've passed the test.
In Queensland, if you are under 25 you must have attained a minimum of 100 hours driving (including at least 10 hours night driving) before you can take your practical driving test. With lots of practice and one or two driving lessons per week (one lesson counting as three logged hours), you'll soon be ready for taking the driving test.
Read some more practical information on taking a Driving Test in Queensland.
What Makes it Easier to Pass your Driving Test?
Our driver training cars are specially designed (dual controlled) vehicles, so learners can gain confidence without fear. Even the most nervous driver need not worry. Our patient instructors also explain at times what can happen on the road, so that learner drivers can begin to drive defensively.
Because you get the same driving instructor for all lessons, it means the instructor can build on your skills. But unlike other driving schools we don't ask you to pay for lesson packages up-front; we like to keep it flexible for you.
In fact, we're confident that once you start driving lessons with us, you will want to continue all the way through to taking your practical driving test. We have an excellent track record of our clients passing their driving test on their first try.
Driving lessons can appear expensive. Northside Driver Training offers learners straightforward pricing: $68 per lesson (one hour). When you compare prices, please remember that some driving schools offer shorter 45 minute lessons for $50-$55, so they can seem cheaper – but they are not! The pricing difference can add up. A competitor driving school may end up charging a customer as much as $220 after 3 hours' worth of lessons. Northside Driver Training would compare better at $204 for 3 x 1-hour lessons.